3.La Clusaz - Night Sledge and Tartiflette
Niveau : *
Durée : 2.0 H
Age mini : 8
Famille : Oui
65.00 €
FROM 21st OF DECEMBER 2019 TO 26TH OF APRIL 2020
SCHOOL TIME : EVERY SATURDAY EVENING
HOLIDAYS : TUESDAY AND FRIDAY EVENING
Get down the slopes of la Clusazwith a Snowracer sledge (3 skates and steering wheel) with a ski instructor.
Duration : 6km of descent, between 30 minutes and 1 hour depending of snow conditions.
Meeting point : At the top of the Crêt du Merle lift (lift non included in the price), take the last lift AT 4:30pm.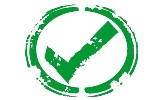 Included :
The equipment (sledge, helmet, yellow safesty vest, headlamp)
Ski instructor supervisory

Don't forget to take :
Ski clothes (gloves, trousers, jacket)
Good shoes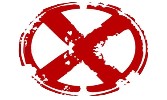 Not included :
Crêt du Merle lift to the start of the sledge slope.
Be careful : You really need to take the last rise of the lift at 4:30pm. In case of lateness, there is no other way to go at the departure. No refund will be possible.
Restons connectés
Vous pouvez suivre toute notre actualité sur les réseaux sociaux