5. Le Grand Bornand - Night Sledge
Age mini : 8
Famille : Oui
20.00 €
FROM 14th OF DECEMBER 2019 TO 17TH OF APRIL 2020
HOLIDAYS : WEDNESDAY EVENING
Get down the slopes of Le Grand Bornand with a Snowracer sledge (3 skates and steering wheel) with a ski instructor.
Meeting point : At the bottom of the Châtelet lift (lift non included in the price), take the last lift AT 4:30pm.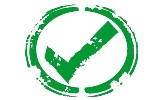 Included :
The equipment (sledge, helmet, yellow safesty vest, headlamp)
Ski instructor supervisory

Don't forget to take :
Ski clothes (gloves, trousers, jacket)
Good shoes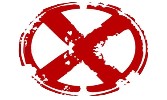 Not included :
Châtelet lift to the start of the sledge slope.
Be careful : You really need to take the last rise of the lift. In case of lateness, there is no other way to go at the departure. No refund will be possible.
Restons connectés
Vous pouvez suivre toute notre actualité sur les réseaux sociaux