ICE CHALLENGE
a moment of fun and laughter
At the skating rink of The Grand Bornand, we propose a playful challenge accessible to all.
You will compete in teams on 4 different trials on the skating rink. We can organize the challenge in 4 teams.
Match 1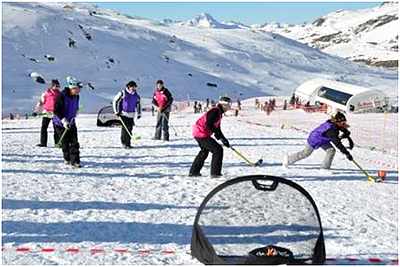 Ball Hockey : with a cross and a helmet, participate in this trial of Ice hockey on the skating rink of the Grand Bornand.
Match 2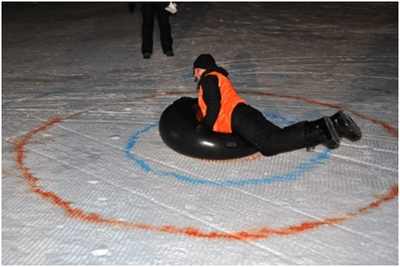 Human curling : Push your colleagues on giant discs to end up in the target traced on ice, laughter guaranteed.
Match 3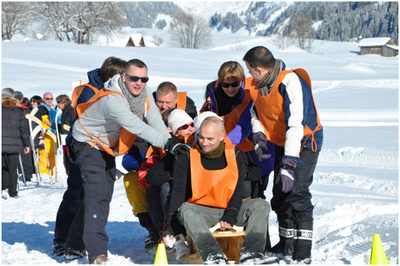 The Rasta BOB : push your colleagues on our bobs for 4. Who will be the furthest ?
Match 4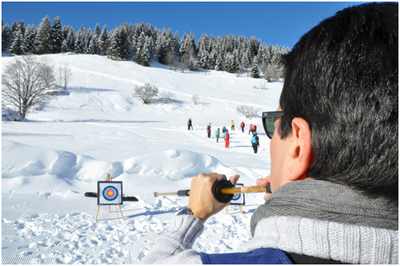 Blowpipe Biathlon on ice : aim at the target, blow and run, aim at the target again... Will you be the Martin Fourcade of the ice of the Grand-Bornand ??
At the end of the challenge, we will organize a frozen award ceremony of your ICE CHALLENGE.
available options
Biathlon with shooting riffles
The Andros trophee with remote controlled cars : how about a race of controlled cars on ice ? Drive, slip... Who will be the fastest, 1 toy per team.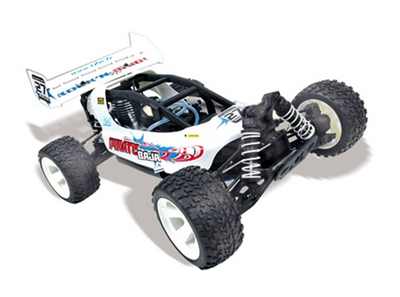 Contact : 04 50 45 60 61, commercial@takamaka.fr