Old Town Pedestrian Rally
Our pedestrian rally in the heart of the old town will enable you to discover the history and charm of Annecy and its surroundings.
The combination of riddles, humour and surprises will result in an unforgettable morning or afternoon!

Throughout the old town trail you will attempt to solve questions with the aid of a map and road-book. Challenges set by guides will be confronted along the way. Amusing and varied, we have organised for you a superb itinerary through the old town of Annecy dubbed "the little Venice of the Alps"- A great incentive experience!
Activity Details
Before departure, we will provide each team with the following items:
a Road Book
a map of the town
a pen
the document "Town walks"
Throughout the rally, each team will race through the old town in search for the different tasks and challenges.
Whether the teams have completed the tasks around the circuit or not they must cross the finish line within a particular time.
Optional trials

Local wine and cheese tasting
Magic tricks contest
Musical Quiz with street musician
Giant puzzle
Blowpipe
Human pyramid
Human brainteaser
Blind race
The frog game
Mountain bike trial
Paddle board race
Characteristics
Location : Annecy
Duration of activity : about 3 hours
Number of participants: 10 minimum
Difficulty : *
Season : All year
Required equipment : sportswear and a big smile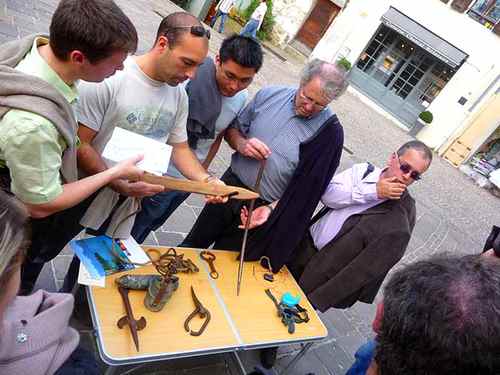 FOR MORE INFORMATION ABOUT THE OLD TOWN PEDESTRIAN RALLY IN ANNECY CONTACT US

Contact : 04 50 45 60 61, commercial@takamaka.fr