OUR christmas activities

What would be a Chrismas Tree without Santa Claus?

Surprise your children by giving them the chance to see the famous old man… For the distribution of the presents, the arrival of Santa Claus is always the greatest moment .
In his armchair, near the Christmas Tree, he will welcome the audacious and shyest children. This moment will remain forever in their memories.

Balloon shapes and creation for a participatory and inventive animation.
Discover balloon sculpture, with our ballooning specialist, test your creativity !!
This activity is devided into 2 sessions :
- The introduction : First, our ballooner who has been awarded several times at international contests, will introduce you to balloon shaping and different techniques. Each child will make its personal balloon sculpture.
- The creation of a giant sculpture : once you know the basis techniques , define together the giant sculpture that you want to create.
Our organizer will help you for the product design.
Each child will have his role, the design of the different parts. To finish you will put all together for the creation of your giant work.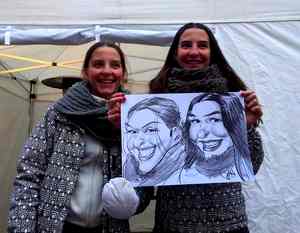 An original entertainment that will make everyone delighted.
In less than 5min, we will create a funny drawing more in the style of a « Walt Disney » cartoon than a satirical caricature.
(we draw 12 to 15 cartoons per hour on a quality glossy paper of a A3 format. Success guaranteed in a good atmosphere ! Everytime the participants can't wait for their turn.
The little bonus : Every participant will be photographed holding his drawing !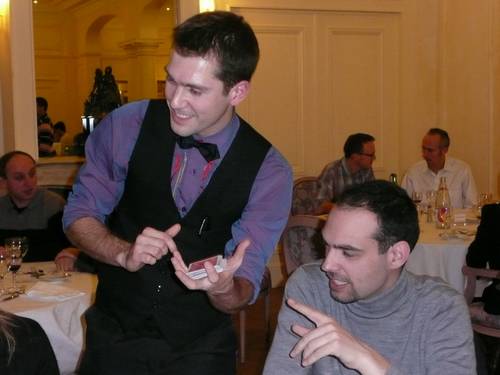 The Illusionist does not tell what he does and does what he hasn't told you. He plays with appearances and excels in diverting public's attention from the most important things!
Jerome, Claude, Harry Laurent are among the best French magicians of the new generation (several times at the Grand Cabaret). They will animate your meals at the tables of your guests and do tricks just a few centimeters away from your eyes. 5 Euro banknotes will be transformed just in front of your eyes in the hands of illusionists into 500 Euros, watches will disappear and will end up in the pocket of the magician, a ring will start to float in the air and many other surprises.
We offer an interactive magic show for all of the participants!
Elodie, our professional make-up artist will enchant the children with several young skin friendly makeups.
Super hero makeups, spiders, butterflies, your children will surprise you. Its the magic of christmas, all happiness for your christmas tree animation.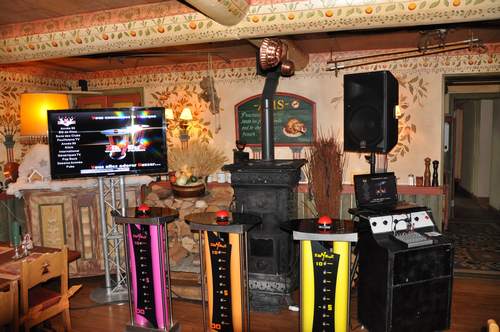 Participate in a tournament with your team answering questions about general knowledge as well as some funny questions. This tournament will be led by our dynamic team. Be the fastest to buzz!
But be careful, because for every wrong answer you will hear a jingle. You will have questions on many different topics: history, sports, geography, local traditions...You will appreciate the special musical quizz where everybody will have to sing.
The tournament will be devided into two parts: the qualification round and a final round to decide the winning team.
We can also offer a special question session.
So what is your answer? Is that your final decision?
major games for your christmas tree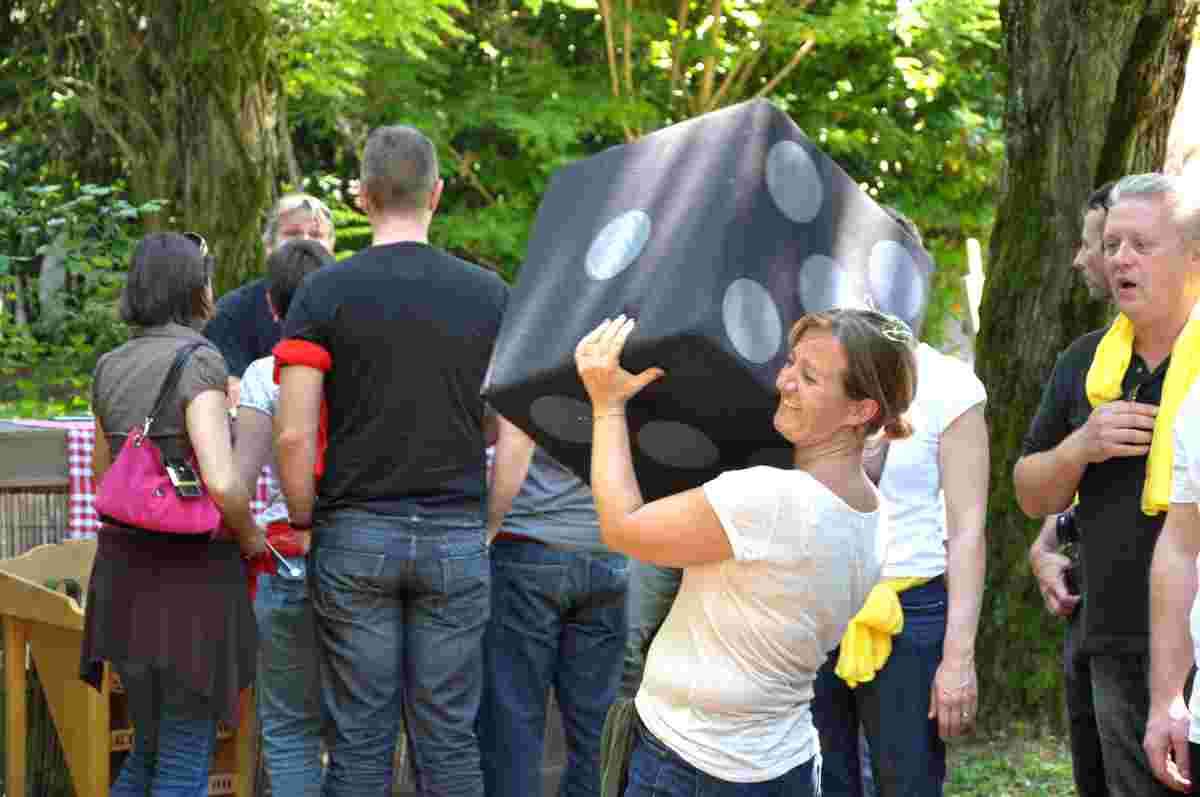 Roll the giant dice, 2 dice made of hessian and foam 50cm by 50cm and step forward depending on the chance you get during the game. The board is 2m50 by 2m50 big. When you arrive on the challenge squares you will have to stimulate your team so that you get the maximum of points. When you arrive on the square with the skull it's a challenge but you will have to step 5 squares back. On the goose you have to do a challenge and play again.
Among the trials:

-Blowpipe
-Chicanery (on demand)
-Wooden game challenge
-Blind wine tasting
-Riffle shooting biathlon
-Montmin Pétanque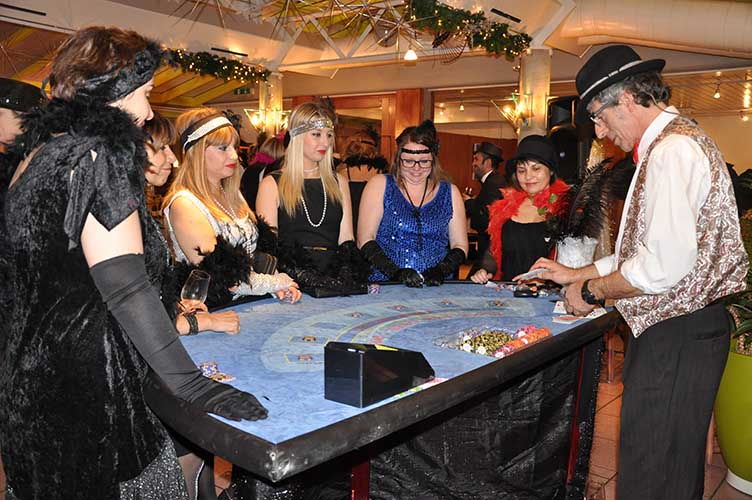 Create your casino evening and offer to your guests a wonderful evening by playing Frencn Roulette, Black-Jack and Poker with professional croupiers !

Our casino tables are specially designed for all locations (hotels, restaurants...). They can be taken apart and are easy to install.

To make your night even more playful and make your colleagues laugh, we can also offer you a table of street games (three-card-trick, tumblers..) animated by our "home-made swindler" !

Our team of organizers and croupiers will introduce you the rules of each game and will delight you with an unforgettable casino night followed by an auction !
Animation
- Croupiers-organizers...and teachers !
- Introduction to the rules
- Games' Director
- Organization of an "Auction"

Equipment
- Professional tables of black jack, roulette, chuck a luck, poker
- Casino Royale 14 grammes chips
- Others : Dealer buttons, disks, racks...
- Fake bank notes euros or dollars

Logistics
- Transport in the region
-Physical logistics and human resources
- The installation of the equipment
- Desassembly